ANJ
singer/songwriter/pianist
"Anj songs are portraits set to music that touch the soul. Her introspective, thoughtful music is a manifestation of true talent and self-expression." Steve Angelucci, Atlantic City Weekly
Anj is a singer/songwriter/pianist that exhibited from a very young age unusual poise and relaxed honesty onstage. It's no wonder she's at home when performing.
At age 8 she appeared as Dorothy singing "Somewhere Over the Rainbow" at Bally Park Place Casino in Atlantic City, in a casino production of Around the World in 80 Minutes. She captured the hearts of an audience of over 900 people that night has has never looked back.
Native to South Jersey, this home-grown artist has gathered a lot of press attention in her young career. She has received glowing reviews from The Philadelphia Inquirer, The Courier Post, The Philadelphia City Paper, Atlantic City Weekly, The Ocean City Sentinel, The Current, National Entertainment Magazine, and more.
IMPRESSIVE ACCOMPLISHMENTS:
At 28 the youngest composer ever signed to the Oprah Winfrey Show – 5-year contract.
Appeared on albums with Amy Winehouse and Duffy
Winner John Legend National Song Writing Contest
In 2006, her original song "Twelve Thirty One O' One" placed as 1st runner up in the "VH-1 Song of the Year" competition.
Her entire catalog of original Anj compositions purchased by the CW TV Network for use in their original productions.
Her success story featured in Keyboard, Mix, Guitar Player and Electronic Musician Magazines
3 CD's: "Coin and a half Girls", "When Grey Bushes'"and "The Giant Unquiet"
"When Grey Blushes" chosen Indie Album of the Year to be emulated by up and coming artists at the National TAXI A&R Music Convention Los Angeles
Many of her new, unique and original songs getting wide attention.  For example, play the video of "Evergreen", her new Christmas Song.
REGULAR APPEARANCES
Caesars Atlantic City
Hard Rock Atlantic City
Bally Gaming
Harrahs Casino Hotels
Borgata Atlantic City
Downtown Club – Philadelphia
Sugarhouse Casino
Congress Hall
Union League – Philadelphia
What makes this artist so special is the profound depth of her songwriting blended with commercial accessibility resulting in a highly marketable and original act.
Anj began her career with a performance at the legendary Bitter End in NYC, where so many famous artists got their start.  Then on to New Jersey, making her mark especially on Atlantic City, developing a unique show that blended her stylish originals with famous jazz standards. Dressed to kill she began performing in the high roller lounges, including the Forum Lounge and Pompeii Brunch at Caesars and private parties at Bally Park Place.
She performed at Le Grand Formage in the Showboat Casino and as an opening act at the House of Blues.
Anj has spent several years building a steady fan base throughout NYC and the Delaware Valley via performances at Indie hot spots including The Grape Street Pub, World Café (WXPN) and local festivals such as Arts Alive.
She is a Philadelphia phenomenon.
NEW YORK PERFORMANCES
NYC's oldest club, The Bitter End – many times
Rockwood Music Hall
Bubby's Lounge
Café Vivaldi.
Like all new artists she is likened to those who came before her. She is often compared to legends such as Laura Nyro, Janis Ian, Norah Jones and Joni Mitchell. Yet… her style remains her own.
Her live performances have been likened to a one-woman play set to music, as she reaches out to the audience with interludes of "conversational poetry" that describe the genesis of each song.
She loves to recreate some of the greatest songs of the 20th century, writing original new music to existing lyrics. She doesn't cover a song, she makes it uniquely her own.
Her first recording effort, "Coin and a Half Girls", was released as a solo piano/vocal album. She left listeners moved from the raw, bare emotion of the recordign and definitely wanting more.
Her single, "Praise" (Happy Birthday My Father), released in December 2005, was written for her much-adored father's 50th birthday. If anything can be said to be more beautiful than the song itself, it is the sentiment and story behind which the song was written.
As this young artist has matured, so has her sound. Her sophomore album, "When Grey Blushes" featured Philadelphia's finest players on an eclectic line-up of acoustic upright bass, cello, and drums and her most recent effort "The Giant Unquiet" resulted in a national tour.
Anj describes her new sound as "lyrical, lock-form jazz". It is a non-improvised music that sounds amazingly improvised, has a complex tonal structure, yet with the accessible, lyrical story telling style of folk, combined with the kind of creative decisions that define classical, but with the spontaneity and fire of rock and jazz, with the haunting quality of a good torch song, but with a little fusion and swing thrown in, combined with the refreshing quality of a honest to goodness songwriter… well… there is nothing like it.
Completely unique.
Anj music defies genre. Needless to say, this new style she so beautifully crafts has never been done before.
Stay tuned: Anj is truly an artist to watch.
| | |
| --- | --- |
| Company | CGO Music International |
| Singer/Pianist | ANJ |
| Website | whoisAnj.com |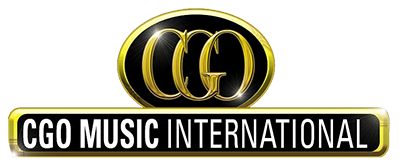 ANJ – A Completely Original Singer Songwriter
View of the Few
12/31/10 - Anj original
Rest of Me - from "When Grey Blushes"
The End of Love - Piano Solo Composition
Michelle