HOWARD ISAACSON
Smooth Jazz Recording Artist Alto, Tenor and Soprano Saxes, Flute and Clarinet
ORIGINAL CDs – SMOOTH JAZZ RECORDING
"Dream World" and "Sleepless Nights" – 2 Smooth Jazz CD's of original compositions.
These CD's are receiving Airplay in the US, Japan and Europe, and are featured on The Weather Channel
The Estate of the legendary American song writer Harold Arlen, composer the music for The Wizard of Oz, as well as many great standards, released a tribute CD featuring Tony Bennett, KD Lang and many other stars.  Howard's arrangement of "I've Got the World on a String" was featured on this CD.
TRIBUTES and ACCOLADES
Radio – WSAX 99.3 and WJSX 102.3
Just a note to express our thanks and tell you how important you have been to WSAX / WJSX – The Sax. It has meant a great deal to The Sax to have your CD "Sleepless Nights" as part of our smooth jazz programming. The phones have been "lighting up" with great response to your new CD from our listeners. – Sincerely, Bill Musser
Bose Corporation – "This letter serves to express our delight with Mr. Isaacson's CD "Sleepless Nights". Bose is consistently pushing the envelope for quality sound reproduction and is happy to say that Mr. Isaacson's CD does exactly that. We are constantly searching for great demo CDs to play for our customers and the response to "Sleepless Nights" has been nothing short of fantastic. The smooth sounds and great beats enhance our music environment and we are proud to feature it".
CD Review – The Press of Atlantic City … "radio stations are comparing Isaacson's work to established artists like David Sanborn and Spya Gyra and playing his cuts to great audience response…"
SAXOPHONE SOLOIST FOR THE FOLLOWING STARS:
Tony Bennett
Paul Anka
Bernadette Peters
The 5th Dimension
Manhattan Transfer
Natalie Cole
Peter Cetera
Temptations
4 Tops
Aretha Franklin
Ann Murray
Bobby Vinton
Moreen McGovern
Tom Jones
Clint Holmes
Billy Eckstein
The Keely Smith Show – featured soloist throughout the show accompanied by 4 cellists and Rhythm Section.
OPENING ACT
Numerous engagements at Trump Properties and other AC Casinos.
Noteable Performance at Trump Plaza – opening for Jazz Trumpeter Rick Braun to great reviews.  "Rick Braun is the new jazz star of the trumpet, and Howard is next on the horizon".
ASIAN CONCERT TOURS
2 Tours of Japan
NATIONAL CONCERT TOURS
Shirley Bassey – featured soloist East Coast Tour including Lincoln Center NYC and Symphony Hall, Boston
Steve Lippia – Frank Sinatra Tribute Artist – chosen personally by Mr. Sinatra to continue his music & legacy
Frank Stallone – "Eye of the Tiger" from "Rocky
Bobby Vinton and John McQuen
| | |
| --- | --- |
| Company | CGO Music International |
| Jazz Artist | Howard Isaccson |
| Website | cgomusic.com |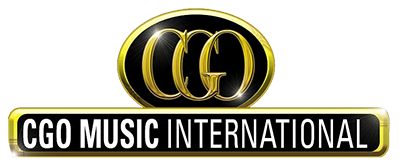 Howard Isaacson – Saxophone Sensation